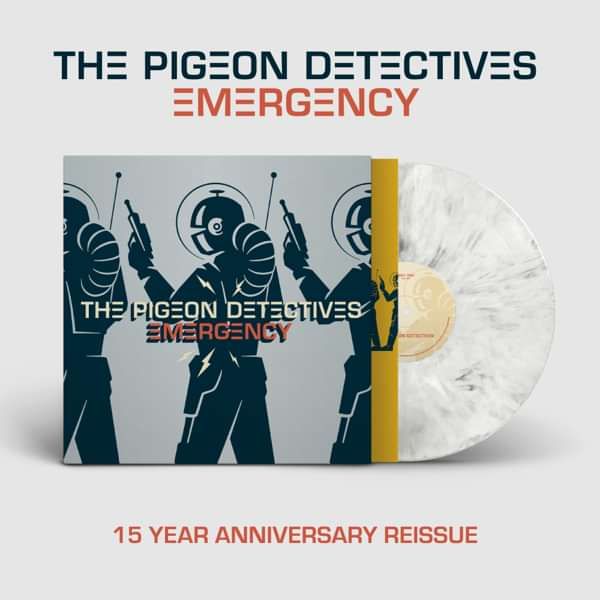 Emergency 15 Year Reiussue Limited Edition White Marbled 12" Vinyl
Remastered version of Emergency on limited run vinyl
Very Limited Run of a remastered recordings of 'Emergency' the gold-selling 2nd album from The Pigeon Detectives. The original version was released 15 years ago in 2008.
This special version is a 180gsm heavyweight vinyl, in white colour with black marble pattern and new sleeve and cover design.
These vinyls will be shipped around May 26, the anniversary of the original release date!