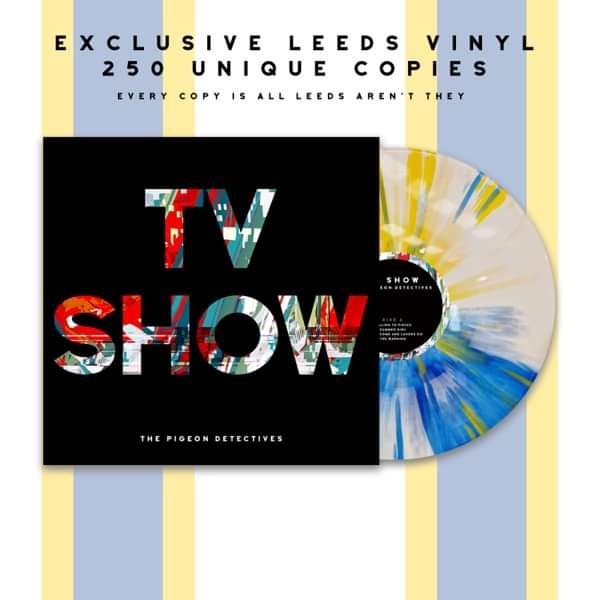 TV Show - Pigeons Store Exclusive 12" Leeds Vinyl
Blue, Yellow and White Splatter Vinyl only available on the band's store
TV Show - The New Album from The Pigeon Detectives. Released 7th July 2023 on Dance to the Radio.
This 12" Vinyl is exclusive to the band's official store and in limited numbers. The record comes with a printed inlay sleeve and blue, yellow and white splatter vinyl, no 2 vinyls are the same, and limited to just 250 copies, every copy is different!
Recorded with Rich Turvey (Blossoms / The Coral / Oscar Lang), TV Show is The Pigeon Detectives' first album in six years and showcases a more refined sound from the band whilst still capturing the energy and singalong tunes that make them such an engaging live act.